SwitchGear Bio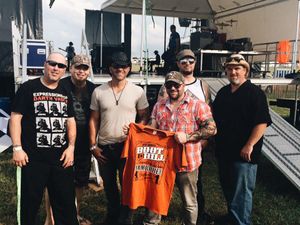 Hailing from Cornwall, Ontario, Canada, SwitchGear broke into the modern country/rock scene in 2010.  SwitchGear performs original compositions and party cover music selections for clients.

SwitchGear has had the extreme pleasure of supporting some elite recording artists in the past such as Burton Cummings, Big Wreck, Dean Brody, Emerson Drive, The Road Hammers, George Canyon, Doc Walker, Small Town Pistols, The Good Brothers, Greg Hannah.

SwitchGear has satisfied clientele from a wide variety of large and small events such as summer festivals, ribfests, fairs, weddings, jamborees, concert showcases, casinos and bars.  
SwitchGear is a musically tight, professional, low maintenance band to work with. Make your musical planning simple and easy as possible!  Sound and lighting can be included with competitive pricing rates.
When SwitchGear is required to play a large showcase, they offer a mixture of their original compositions combined with a large variety of covered music, specializing in modern country and rock, that will keep the audience dancing the night away.  We do it all!!

SwitchGear's independently released debut CD entitled "Country in the City" is available through digital distribution on the major online retailers such as itunes, Emusic, CD Baby, Bandcamp and Reverbnation.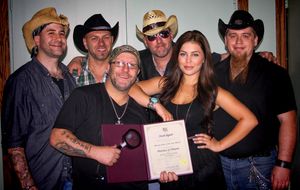 SwitchGear was declared the winner of Country103 Radio (Kamloops B.C.) "Emerging Artists Showdown" for Week of June 23/12 with their single "With Her Boots n" receiving airplay on the Smith Chevrolet Canadian Top 10 Countdown.  SwitchGear has also been featured on the CJSS 1019.FM Breakfast Show, MYFM "Sessions" radio show and OWN Network's TV show "All For Nothing".  In June 2013 SwitchGear were winners of The Seeker's Musical Artist of the Year. 
Contact us if you like what you see!